Thoughts over a picture of clouds!
As we all know, Vegans are an opinionated and passionate bunch, saving the planet and sticking it to those meat-n-dairy eaters at any given opportunity.

But those there Vegans aren't always the unified front that they may seem.

There is a spectrum of reasons that one may choose a plant-based diet, be that for the benefit of personal health, ethical values, global sustainability or even a financial choice.

The personal reasons for becoming vegan are as varied as the personal decisions on how they are vegan, which can cause somewhat of a schism in a community!

Here are 5 Things That Vegans Just Can't Agree On!


Gary tro

Comedian. Vegan. Gamer. Nerd.

Archives

Categories

RSS Feed
Powered by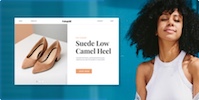 Create your own unique website with customizable templates.