Thoughts over a picture of clouds!

One of the earliest plant-based lessons that someone giving up cow's milk will learn is that not all non-dairy milks are born equal.

Some of our milk-type drinks are pure divine nectar… and some are not.

Here are substitute milks ranked from worst to best!
Powered by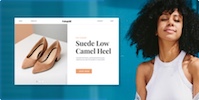 Create your own unique website with customizable templates.