Thoughts over a picture of clouds!

Guys, I know what you're all thinking and yes, all vegans are superheroes [smuuuuuuuuuuug].

But not all superheroes are vegan so let's give some love to the top 5 that are kicking butt and chowing tofu.


1. Animal Man

​Buddy Baker was a movie stunt man that was gifted the power to "borrow" the abilities of other animals by an alien species.

Taking on the highly original alias of Animal Man (he was originally called A-Man… hehe), his list of abilities include the speed of an Ant, the reproduction abilities of a protozoa and the napping ability of a cat.

I guess mimicking other animals gives you a whole lot of empathy for them, because ol' A-Man is a stone-cold vegan.


2. ROBOTMAN


​Cliff Steele was a successful race driver who, after a car crash, had his brain transplanted into a mechanical body, transforming him into Robotman. He then went on to form The Doom Patrol, which were pretty much the X-Men before the X-Men were invented.

Ok, this one is kind of a "vegan by default" situation, as Robotman doesn't eat food.

​At all.

But not eating meat or animal byproducts means he's vegan, right??

3. Lucy in the sky

​If you haven't read 2003's The Runaways, get thee to a comic book store! It's a super fun story that doesn't require any previous knowledge of the Marvel pantheon.

The original run of comics introduced us to five teenagers whose parents have been secretly running a super-crime syndicate for years; one of the aforementioned teenagers being Karolina Dean AKA Lucy in the Sky.

As well as being proactively vegan, Karolina also has one of the best superhero code names going!



4. beast boy


​​Another original member of The Doom Patrol, Garfield Logan has been a staple member of the DC universe for 6 decades.

Most people will recognise him from his many iterations on the Teen Titans cartoons; Beast Boy has the ability to transform into any animal he wishes, all the while retaining his green, furry skin and, due to his plant-based diet, it's fair to say that his green credentials hold up!

5. thunderbird


​Introduced in X-Men #100 (2000), Neal Shaara is the third X-Person to use the codename Thunderbird. He is able to transform the molecules in his body into solar plasma, which means that as well as maintaining his environmentally sustainable diet; he's also useful to have around if your solar panels need a boost on a cloudy day!

There we have it, 5 Superheroes who are also vegan. Did I miss anyone out? Let me know in the comments below.

​I guess the real question is how on Earth do they fight all this crime with their crippling protein deficiency?? =P

​GARY TRO is a stand up comedian whose new show IDOIT will be at Edinburgh Fringe Festival 2 - 26 Aug


Gary tro

Comedian. Vegan. Gamer. Nerd.

Archives

Categories

RSS Feed
Powered by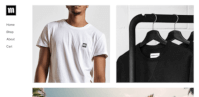 Create your own unique website with customizable templates.