Thoughts over a picture of clouds!

​Despite having almost 70 years of video games under our belt, the LGBTQ community is still grossly underrepresented in pixelated form.

We have aliens, gods and mutations aplenty, but it seems like a dude-who-likes-dudes being on a badass adventure still seems rather unbelievable to some games developers.

That said, there are some awesome examples of 5 LGBTQ Computer Game Characters!

1. ellie (The last of us series)


​Games developers Naughty Dog are not only commendable for their phenomenal caliber of games, but also for their inclusion of LGBT+ characters.

In The Last of Us, they included the tragic side story of Bill, who finds the body of his ex-partner Frank.

But it's Naughty Dogs decision to have Ellie as the primary protagonist in The Last of Us pt. II that really makes them an excellent example of creating more interesting diversity in gaming.

Ellie's sexuality had already been explored in DLC The Last of Us: Left Behind, but with the new game's trailer showing a passionate kiss between Ellie and another female character, there's no mistaking that we're going to be bossing it with this lady-loving badass!



2. Max caufield (life is strange)

During Life is Strange, we see the world through the eyes of Max Caufield; a young women learning about friendship and relationships… and boy is it angsty! Oh good lord, there is so much angst! It's got more angst than when Puberty went through puberty.

Max is reunited with her child-hood friend Chloe (who is the protagonist of the game's prequel Before the Storm) and throughout the game you are given multiple opportunities to woo or be wooed by this blue-haired rebel.

Angsty as it is, it is a very sweet game with a lot of heart and definitely worth a play.

3. tracer (Overwatch)


After months of speculation from players and the game's developer, Blizzard, Tracer's sexuality was revealed during a tie-in web comic called Reflections, in which we were shown her in a romantic relationship with a female character called Emily.


4. javier garcia (the walking dead)


​The protagonist for Tell Tale's The Walking Dead: Season 3, Javier Garcia's bi-sexuality is merely hinted at when you are given the choice to flirt with a guy called Jesus – a man so gosh darn good looking, you'd be an idiot to not flirt with him.



5. everyone (mass effect)

Placing Mass Effect on this list seems like somewhat of a cheat, because Mass Effect exists in a beautiful, open-minded universe where everyone is just getting it on with everyone!

As Commander Shepard you can choose your gender at the beginning of the game, but this in no way limits of whom you can or can't GET! IT! OOOOOOOOOOOOOON! with.

It's a future we can all dream for.



So there we have it, 5 LGBT+ Compter Game Characters. There is still a long way to go for the spectrum of sexualities and identities to be fairly represented (I couldn't find a single playable trans character) but if the future is evenly partially like Mass Effect, we'll get there.

Let me know who I missed out in the comments below!

Written by Gary Tro.

Gary Tro is a stand-up comedian, vegan, gamer and massive nerd.

His new show IDOIT will be at Edinburgh Fringe Festival Aug 2 - 26


Gary tro

Comedian. Vegan. Gamer. Nerd.

Archives

Categories

RSS Feed
Powered by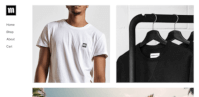 Create your own unique website with customizable templates.